Noodling, or 'wandering around', is an important part of the creative process, and an important space for discovering more about your ideas, how you feel, and what you think about things. Even though we produce major projects within Minecraft, we always start at the kitchen table, using pens, large sheets of paper, and post-it notes. This is where we come up with our ideas, find connections, tackle challenges, and discover creative solutions. By working in this free-space, we make sure that our ideas are not restricted by any technical issues at this important creative stage.
Once we have mapped out our initial thoughts, designs, and research, we move on to a Minecraft sketchbook — creating a Superflat Minecraft world (cheat-enabled creative Minecraft world) where we can build and try out ideas without worrying about the finished 'product'. We also keep personal journals and sketchbooks, where we reflect on our process and any feelings, challenges, or achievements that might come up for us. Journals are a great space for reflecting on your experiences and feelings safely. We use this safe space to focus on the issues and how we feel about the work we're doing. This allows us to be able to collaborate positively and confidently in all our projects.
Here are some core tools from our own noodling process that can be used in all learning spaces:
Take photos — we use all kinds of cameras — from iPhones to Instamatic polaroid. notice shapes, colours, reflections, textures, shadows. Photography helps us to look at the familiar in an unfamiliar way and change our perspective. You can use photographs to keep a factual record of things you see, or you can use them to see things differently;
Use a sketchbook — sketching is not drawing. You don't have to be able to draw - a sketch is an idea, or a map, or a scrap of information. It's a visual note designed to help you understand something. They're often quick, immediate, and are very rarely erased or worked on in detail. Sketches can include words too - don't worry about spelling or handwriting here — just get the ideas down.
Make friends with Post-It notes — these are great for quickly generating lots of ideas and arranging them in a visual map (and rearranging them several times, if you are anything like us!). We like to stick them on the kitchen cupboards when we are working on a project. That way, as we go about our daily chores, we can reflect on our ideas and often come up with new ways of doing things;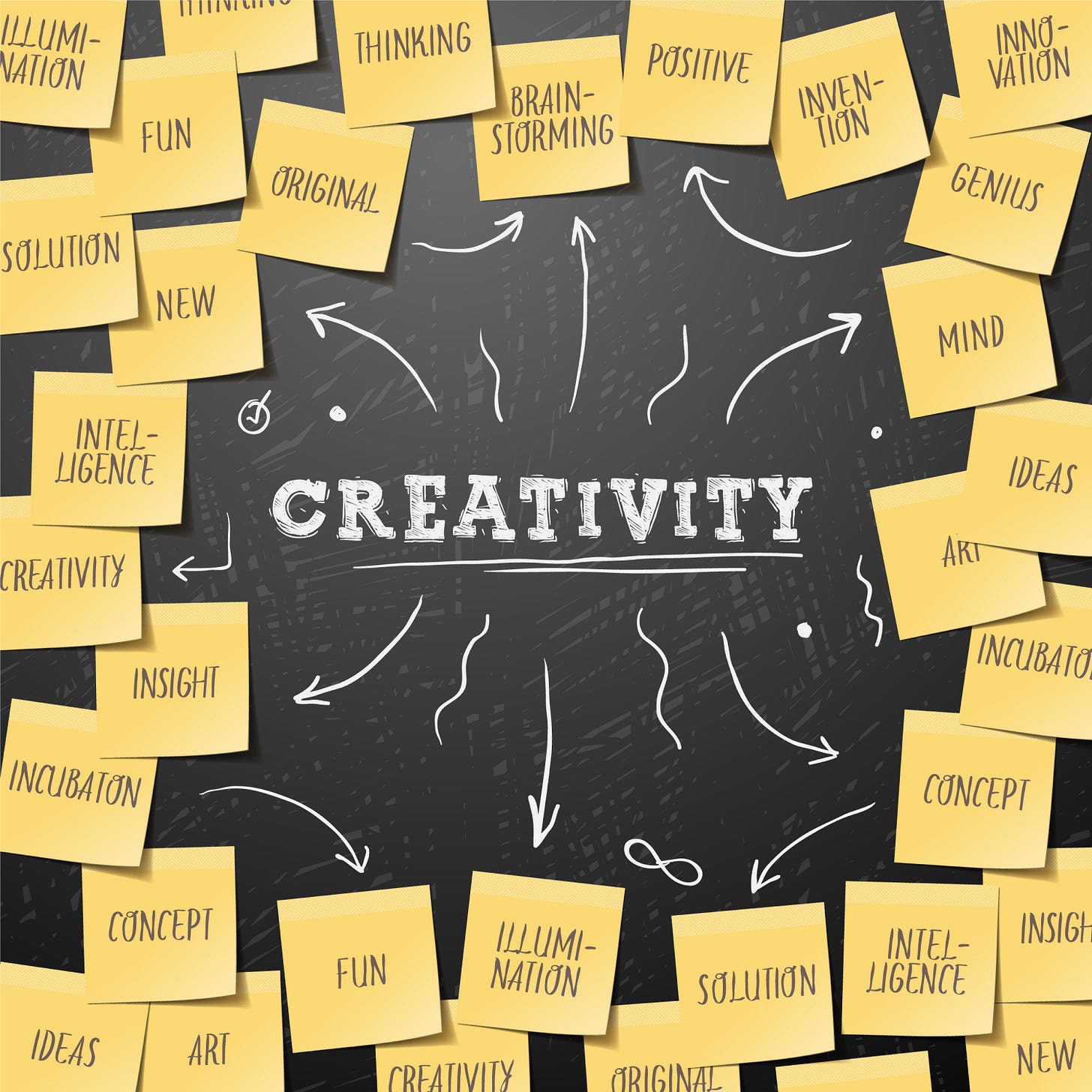 Paper and Pens — our favourite thing to use is a roll of cheap lining paper from the hardware store and chunky felt-tip markers in lots of colours. You could also use flip-chart paper. Whatever you use, make it big. The idea is not to put physical boundaries on your process. This way, you'll find your ideas literally have more space to grow
Minecraft Sketchbook — create a super flat Minecraft world to use as a Minecraft sketchbook. This allows you to try out ideas, experiment, and discover what works without feeling pressured.
Quick Instructions for creating a super flat Minecraft world
When you create a new world you can make a flat world by changing WORLD TYPE to Flat. This is in the GAME SETTINGS menu for Minecraft Bedrock Edition. If you are using the Java Edition of Minecraft click through the MORE WORLD OPTIONS when creating a new world and then change WORLD TYPE to Superflat.
find out more useful tips in out book https://quartokno.ws/minecraftlifehacks
Cool Free Minecraft content:
ASTRONAUT TRAINING CENTER
BY SHAPESCAPE
Wondering what's beyond our Earth or how to drive the Mars rover? Learn more about space and what it takes to be an astronaut! Visit the Space Center and follow classes to teach you the basic principles of the universe and redstone. Feel like you know everything? Test your knowledge with the tests! + Fun learning experience! + Over a dozen classes! + Includes 4 skins!
Open up the Marketplace on your Minecrafting device and download.
JAVA (Mac, PC, Linux)
DESCRIPTION: Herobrines Mansion
This is a co-op map, but can be played in single player.
I recommend this texture pack: http://atherys.com/threads/27/

Herobrine's Mansion Adventure Map Features
6 unique boss fights

Customized monsters

Elite monsters that has 35% chances to drop Demonic Set

Shops

Item sets and other unique items

No mods required

Herobrine

Storyline by commandblocks.

4 secret rooms

Custom potions

1 to 2 hours of gameplay
download and install links: https://hypixel.net/threads/herobrines-mansion-adventure-map.200/

---
What we are playing
Marvel's Avengers
Marvel's Avengers is an epic, third-person, action-adventure game that combines an original, cinematic story with single-player and co-operative gameplay*. Assemble into a team of up to four players online, master extraordinary abilities, customize a growing roster of Heroes, and defend the Earth from escalating threats.
find out more: https://avengers.square-enix-games.com/en-gb/
---
What we are reading
That's Why I Love Minecraft!
Written by Tony Walsh & illustrated by Adam Clarke
http://why-i-love-minecraft.com/
---
What we are selling - Wizard and Wyld
SPACE TURTLE - Minecraft Marketplace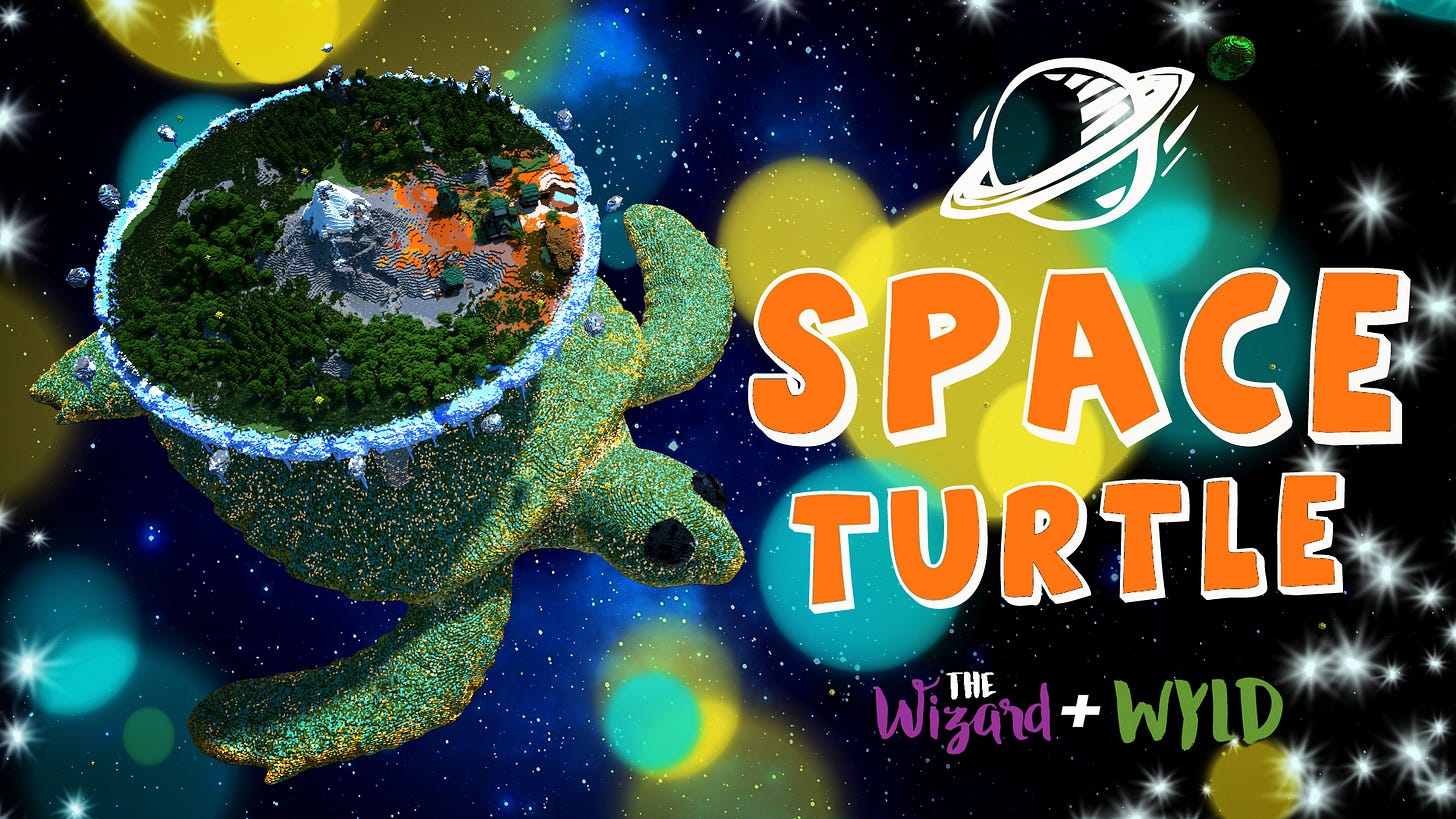 Explore the giant Space Turtle, visit the local planets, make a home and discover hidden realms and challenges. - Find Wizard Keen's spaceship - Dive into the underwater realm - Fly to strange planets - Discover the dangers of the elephant dungeon
Open up the Marketplace on your Minecrafting device and download.
---
Book a session with us…
Want to learn more about home-educating, video-games and how to make the most of digital online learning spaces? We can offer bespoke 1:1 video-linked consultancy and small-group webinars for parents, educators and organisations. Email us for more information: minecraft@thewizardandwyld.com
How to change the world, one block at a time...Take the road less travelled...
Next week - Taking a Break - see you in 2 weeks…!